Instructions For Making Personal Stationery
First, right click on the logo you want to use and do a "save as" to your desktop. Then to make your own stationery, open a "Word" document and go to "insert" to "picture" the to your desktop to pick out the logo you want and "insert". At the top of the document put either of the following desk or letterhead.
You can use any of the "fonts" (or text) available in your Word document.
From The Desk Of:
(fill in your name)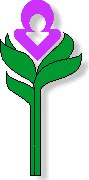 or for letterhead
Mary Jane Smith
111 My Street West
Anycity, USA 00000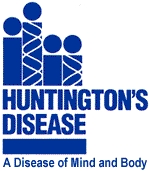 Help Us Find A CURE!
At the bottom (or top if you'd like) of the Word Document place one of HD Logo's from this website.
Once you select the logo, put your mouse on the one you selected and "right click" with your mouse to "copy".

Go to the Word document you have opened up to make your personal stationery to where you want the logo, then put your mouse there and "right click" to "paste".
Once you have the Word document the way you want it
go to "File" to "Save As"

find the folder (or desktop) you want to save the stationery in

name it "My Personal HD Stationery"