A family of over 400 people from around the world, sharing their love, wisdom, courage and strength in our daily struggle against Huntington's Disease.

Supporting each other in the way that only those who understand, or who have walked this path before, can do.
To Order A Calendar:

Hunt-Dis 2002 Calendar
The 2002 Hunt-Dis Calendar is a standard calendar which also reflects the birthdays of those people on Hunt-Dis who would like that special day acknowledged.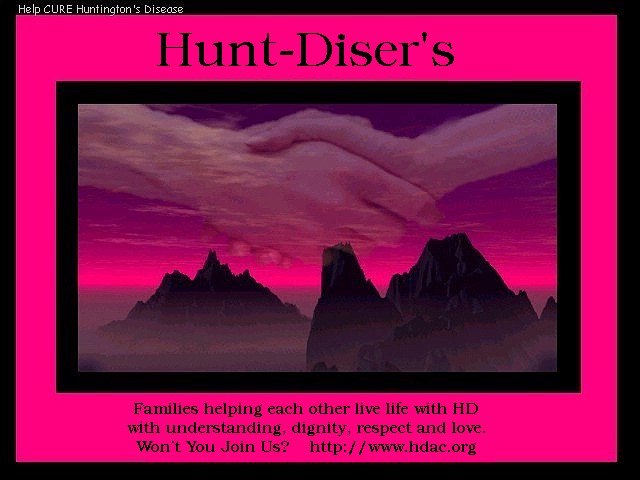 Hunt-Dis 2003
Girlfriends Calendar
Girlfriends share a special bond that provides the strength and support needed to get through some days! The 2003 "Girlfriends" calendar will depict this bond in a humorous light.

These calendars will be available September, 2003.